Real Estate Lead Generation Services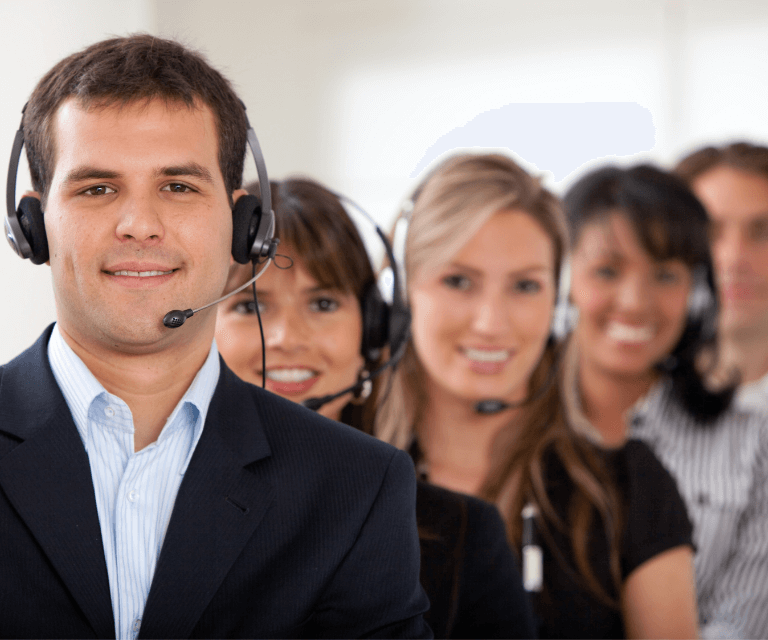 Transform Your Real Estate Leads into Loyal Clients With Our Real Estate Lead Generation Services
With CallingAgency, your real estate business can experience growth with highly qualified leads. We are a leading lead generation company specializing in the real estate industry. Our real estate cold callers, telemarketing agents and email marketers work diligently to collect leads, skip tracing and ask them the right questions to filter out those who match your ideal customer profile. Furthermore, we provide appointment-setting services by scheduling consultations with the homeowners and prospective real estate clients.
Beyond our operational approach, we dominate the real estate lead generation industry and have established ourselves as one of the best real estate lead generation companies. That's why realtors and brokers rely on us entirely for generating leads for buying and selling properties.
But that's not all – we also have a capable sales team to convert your real estate leads into loyal customers. So, why wait? Try our real estate lead generation services now and achieve higher revenue.
what we do
Key Features of Our Real Estate Lead Generation Services
Targeted Lead Acquisition
With CallingAgency, real estate agents and companies can say goodbye to the hassle of finding potential clients and focusing on what they do best – Selling, buying, and investing in properties. Our professional real estate cold callers, telemarketing agents, and email marketing experts enable targeted lead acquisition like FSBO and expired listings. This feature makes sure you get connected with the right prospects at the right time. Say hello to a constant flow of high-quality leads that match your ideal client profile.
Lead Capture
We utilize a multi-channel approach to capture leads effectively to ensure that no potential lead slips through the cracks. Our advanced real estate lead capture system gathers essential information from interested prospects, such as their contact details, property preferences, and budget range. We use a Linkedin sales navigator, Zillow, Realtor.com & Redfin to make the lead-capturing process seamless and user-friendly. Therefore, we can provide an excellent prospect list or list building based on your target market for your real estate business.
Lead Nurturing
We understand that not all leads are ready to make a decision immediately. That's why our lead generation services go beyond just collecting data. We also focus on lead nurturing to establish long-term relationships with potential clients. Through strategic email marketing campaigns, informative newsletters, and timely follow-ups with cold calling, we keep your real estate business top-of-mind for prospects. By nurturing these relationships, we increase the likelihood of converting leads into loyal clients over time, maximizing your return on investment and encouraging customer loyalty.
Appointment Scheduling
It's true! Our topmost priority revolves around producing top-notch real estate leads for real estate agents and companies. However, when we do discover a potential real estate prospect, CallingAgency goes the extra mile by offering exceptional appointment-setting services. Our skilled in-house appointment setters schedule consultations and follow-ups over the phone with the real estate prospect. So, allow us to handle lead generation and appointment setting, so you can concentrate on building lasting relationships and achieving your business goals in the real estate industry.
Follow-Up
In the real estate lead generation process, follow-up is pivotal. It involves staying engaged with potential clients after initial interactions and nurturing leads with relevant updates and information. Regular follow-up builds trust, addresses concerns, and increases the likelihood of closing deals in the real estate industry. It also opens opportunities for referrals. Using various communication channels, we ensure timely and personalized follow-up to maintain strong relationships with clients and maximize the chances of successful transactions.
Analytics And Performance
In the fast-paced world of real estate, having access to accurate data and insights is required for making informed decisions. We take data analysis seriously and provide detailed reports on the performance of your lead-generation campaigns. Our analytics track key performance indicators (KPI), including lead bounce rate, conversion rates, lead quality, and campaign success. This data-driven approach permits you to consider our real estate lead generation services' effectiveness.
WHAT WE DO
Proven Strategies for Real Estate Lead Generation That Works for You
At CallingAgency, we craft real estate lead-generation strategies that work for our clients. Here, we aim to acquire real estate leads with a low bounce rate. We pride ourselves on generating high-quality leads for your target market through various channels. Our outbound calling team diligently reaches out to potential prospects, engaging in unsolicited calls (Cold Calling) to know whether they are the right person. Long before, our B2C lead generation specialists gathered essential information including phone numbers, business emails, locations, LinkedIn accounts, budget details, preferences, and more. Thus, we implement a robust list-building strategy that involves sending targeted emails, telemarketing, and using LinkedIn Sales Navigator, among other methods. Adopting these strategies guarantees that our real estate clients receive quality leads with low bounce rates and increased conversions.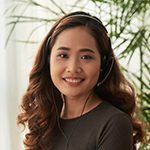 Call +1 (888) 875-0799
Why Choose Our Most Effective Real Estate Lead Generation Services?
Understanding Your Business Goals
At CallingAgency, we understand our client's business goals. We want to know what they want to achieve and what they need from our real estate lead generation service. Some might want excellent leads for their real estate business, while others might want us to make outbound calls and set up appointments for them. They might even need a sales team to help sell houses! We also try to know how much revenue they want to generate and what their budget is. We aim to understand our real estate clients from all angles and perspectives. This helps us to deliver quality work that encourages our clients to take our service now and then. So, don't hesitate to share your real estate business goals with CallingAgency.
Customized Lead Generation Strategies
CallingAgency's lead generation strategies for realtors involve cold calling, telemarketing, email marketing, and LinkedIn Sales Navigator. We create a customized strategy based on the client's requirement, prepare personalized cold call scripts, and follow up with purpose-driven telemarketing. We engage real estate prospects through informative emails and utilize LinkedIn Sales Navigator for leads and targeted outreach. Additionally we establish referral programs for promotion and branding if needed. Apart from generating leads for real estate brokers, we analyze performance regularly and make necessary adjustments for better results. Thus, we maximize real estate agents' potential in the competitive industry, increasing business opportunities.
Reporting forms the core of any project to understand the progress and effectiveness of any marketing campaign. In today's digital landscape, where interactions occur online between real estate agents, the sales team, and potential customers, reporting becomes mandatory. CallingAgency firmly believes in maintaining transparency with our realtor clients. Our dedicated real estate lead generation team carefully maintains their work and progress records, enabling us to create detailed reports. We guarantee that our clients will have full visibility into every task we undertake on their behalf. This includes the number of real estate leads generated, lead quality, bounce rate, and conversion rate. All of these are handled by our expert in-house team, who are highly trained and have profound professionalism.
How Does Our Real Estate Lead Generation Company Fuels Business Growth?
In the competitive world of real estate, reliable FSBO (For Sale By Owner) leads can be the key to success for realtors working with CallingAgency's real estate service. We maintain an extensive database of FSBO leads, ensuring that realtors have access to a steady stream of potential clients. With the help of our platform, realtors can launch targeted outreach campaigns to connect with FSBO sellers directly. Besides, personalized communication can go a long way in establishing a relationship and convincing sellers to consider professional representation.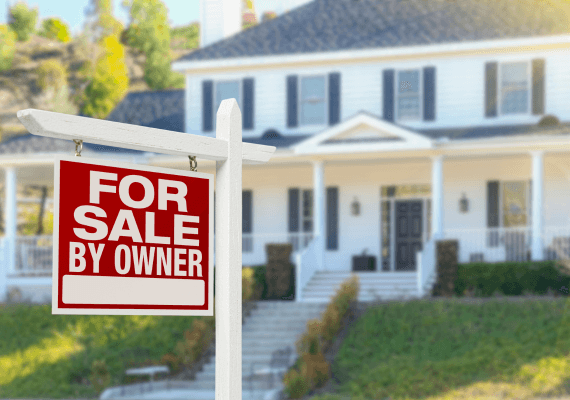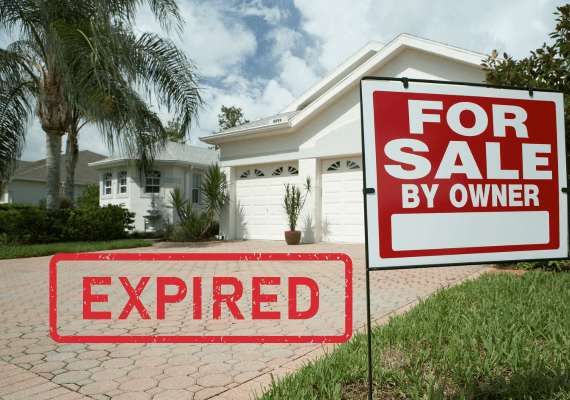 Collecting Expired Listing Leads
At CallingAgency, we understand that one of the goldmines of potential clients lies in expired listing leads. These leads refer to properties listed for sale but failed to sell within the fixed time frame. Some homeowners were once motivated to sell their properties, but their listings failed to attract buyers for various reasons. By reaching out to these less competitive leads, realtors can demonstrate their expertise. With CallingAgency, real estate agents can access a wealth of expired listing leads to enhance their client base and increase their chances of closing successful deals.
Use Cold Calling For Lead Generation
At CallingAgency, realtors can utilize the power of Cold Calling for Real Estate Lead Generation! We assist realtors in reaching potential clients and building meaningful connections. Our B2B and B2C Cold calling is an effective, personalized method to showcase expertise and win the trust of homeowners and buyers. Here, our expert lead generation experts cold callers identify the target audience, create compelling scripts, and contact and nurture leads to success. With the right approach, cold calling remains a potent tool to expand the client base and boost sales in the competitive real estate market.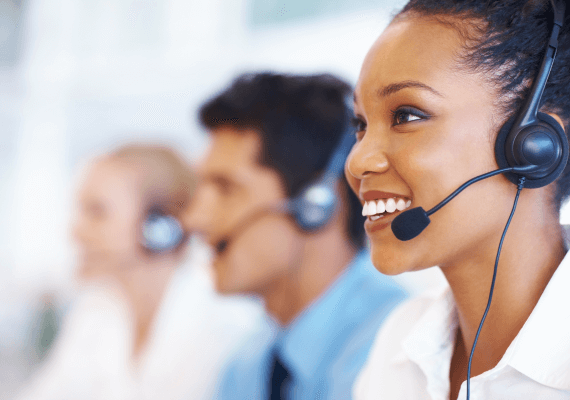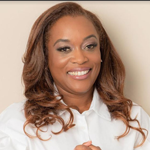 We have been working with them for over a year now and have found them to be extremely professional, efficient, and responsive. Great experience!
Nataki N. Appolon
Partner at Warren Warren & Appolon LLP.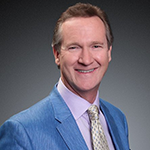 Their team has played an integral role in supporting our customer service efforts, helping us to deliver outstanding customer experiences. Their overall effort has boosted my growth curve. Impressive!
Michael Marks
Broker-Associate at Keller Williams Realty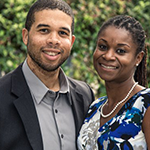 Their call center services have been instrumental in our business growth, allowing us to focus on our core operations while they handle our customer inquiries. I love how they handle each project. Great job!
Chaz & Chi-Chi Tyler
REALTOR at Keller WIlliams Advantage Realty
Frequently Asked Questions
Have any further Question?
No matter what questions you have in your mind, we're here for you 24/7/365. Let us know your queries, and our real estate lead generation services will provide answers to all of them.