Outbound Lead Generation Services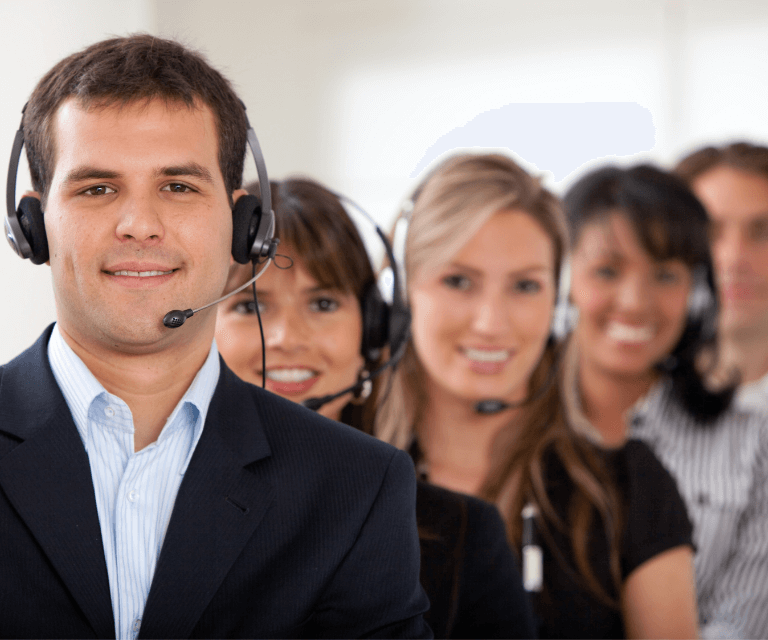 Reach New Horizons with Our Outbound Lead Generation Services
CallingAgency's outbound Lead Generation Service is the supreme solution to your biggest problem in gaining quality outbound leads. With proven strategies like Outbound Email Pioneering, B2B Cold Calling, and Multi-Channel Outreach Mastery, we excel at reaching potential customers proactively. Also, our Account Mapping, In-Depth Cold Mail, and appointment setting for diverse industries provide precise targeting and personalized communication. Besides, our outbound lead generators also utilize methods like PPC marketing, Blogs, social posts, adverts, video media, and SEO. So, want to intensify your brand awareness and access new markets? Try us. We will rev your sales cycle. Our key stages from lead forge to closure support guarantee successful goal achievement. You can rely on us without a doubt. We are committed to delivering exceptional results and successfully solving your outbound lead generation challenges.
what we do
Our Proven Strategies for Outbound Lead Generation Process
Efficient Lead Identification
Through advanced tools like LinkedIn Sales Navigator, Apollo.io, ZoomInfo, and RocketReach.co, we meticulously sieve through millions of potential leads. Our objective is to pinpoint the most promising prospects based on carefully defined criteria like job title, seniority level, industry, and geographic location. This data-driven approach enables us to focus our lead generation efforts on high-value prospects, thus maximizing the return on your investment.
Persuasive Cold Emails
Our cold emails aren't just a sales pitch. We strategically craft each email to speak directly to the recipient's unique needs and interests based on our thorough understanding of their profile and business. We prioritize relevance and personalization in our emails, leading to higher engagement and response rates. Coupled with powerful subject lines and clear calls to action, our emails are designed to capture attention and elicit action.
Effective Cold Calling
Our expert telemarketers are adept at turning cold calls into warm conversations. Using well-researched scripts and equipped with deep knowledge about your offering, they capture attention, address concerns, and pique interest within the first few minutes of a call. Our team's ability to quickly build rapport and navigate objections helps lay the groundwork for further nurturing and conversion.
Multi-Channel Engagement
We understand that different prospects prefer different communication channels. That's why our outreach strategy involves a broad spectrum of platforms - email, phone, LinkedIn, and more. We engage prospects wherever they're most active and comfortable, making sure our messages reach them effectively. This multi-pronged approach maximizes visibility and increases chances of engagement.
Successful Deal Closing
We employ a variety of persuasive sales techniques to drive conversion. By understanding the prospect's needs and presenting your offering as a solution, we create a compelling case for them to make a purchase. Timing plays a crucial role here, and we know when to push and when to give the prospect space, ensuring a higher likelihood of closing the deal.
Strategic Follow-Ups
Post-sale engagement is crucial for customer retention and growth. We maintain regular contact with your customers, providing them with valuable content, answering their queries, and checking in on their experience with your product or service. This consistent follow-up not only builds loyalty but also opens up opportunities for upselling and cross-selling, contributing to your long-term growth.
Let's Face It
Why Should You Hire in CallingAgency For Outbound Lead Generation?
CallingAgency is the most trusted and reliable lead generation company— our commitment to delivering the finest outbound leads for your target market, leading you to higher ROI. We guarantee the most qualified leads through careful filtering, sparing you from any dead-end prospects when entrusting us with your outbound lead generation campaign. At the core of CallingAgency are our professional lead generation strategists and cold-calling experts, a powerhouse of expertise. Their collective efforts lead to the creation of a dynamic multi-channel strategy that not only generates leads but also secures successful conversions. Therefore, whenever you are in doubt, don't hesitate to contact us. Our dedicated lead generation team is always ready to assist you.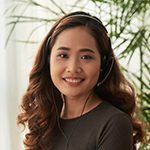 Call +1 (888) 875-0799
Why Your Business Needs Outbound Lead Generation Process
Accelerating Your Sales Cycle
Your business needs outbound lead generation because it accelerates your sales cycle and drives revenue growth. Implementing strategies like Outbound Email Pioneering, B2B Cold Calling or telemarketing, and Multi-Channel Outreach allows you to connect with potential customers proactively. Through personalized and targeted communication, you can identify interested prospects and navigate them efficiently through the sales funnel. This approach increases the likelihood of converting leads into customers, reducing the time required to close deals. You can optimize the customer journey and boost conversion rates by utilizing CallingAgency's proven techniques, such as In-Depth Cold Mail and Enhanced Sales Funnel. Investing in outbound lead generation gives your business a competitive edge, enabling you to secure faster sales and achieve tremendous success in a shorter timeframe.
Amplifying Brand Awareness
Outbound lead generation is paramount in amplifying your brand awareness among potential customers. Through Account Mapping and Multi-Channel Outreach, your business can precisely target your audience and connect with them on various platforms, such as social media (Linkedin, Facebook), email, and phone calls. This multi-faceted approach enhances your brand's online visibility and creates multiple touchpoints for engagement. CallingAgency's In-Depth Cold Mail and call center service further elevate brand perception by delivering personalized and valuable messages that resonate with the prospects. As your brand gains more exposure and recognition, it becomes synonymous with industry expertise and trust, making it more likely for prospects to choose your products or services over competitors. This eventually gives your business a profit boost.
Accessing and Validating New Markets
Expanding into new markets is challenging, but outbound lead generation can make it more manageable and effective. CallingAgency's expert cold callers, telemarketing agents, and B2B outbound lead generators allow you to access untapped markets and connect with potential customers or prospects in diverse industries. Through Account Mapping, you gain valuable insights into the preferences, needs, and behavior of the target audience. This will make sure a modified approach for each market segment. By validating these new markets through outbound lead generation, you minimize the risks associated with expansion and secure that you invest resources in areas with high growth potential. As a result, your business can relish increased market share and long-term success in new territories.
6 Key Stages How Our Clients Get Their Goals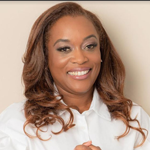 We have been working with them for over a year now and have found them to be extremely professional, efficient, and responsive. Great experience!
Nataki N. Appolon
Partner at Warren Warren & Appolon LLP.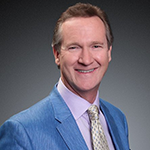 Their team has played an integral role in supporting our customer service efforts, helping us to deliver outstanding customer experiences. Their overall effort has boosted my growth curve. Impressive!
Michael Marks
Broker-Associate at Keller Williams Realty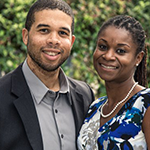 Their call center services have been instrumental in our business growth, allowing us to focus on our core operations while they handle our customer inquiries. I love how they handle each project. Great job!
Chaz & Chi-Chi Tyler
REALTOR at Keller WIlliams Advantage Realty
Frequently Asked Questions
Have any further Question?
No matter what questions you have in your mind, we're here for you 24/7/365. Let us know your queries, and our expert outbound lead generation service will provide answers to all of them.