B2C Appointment Setting Services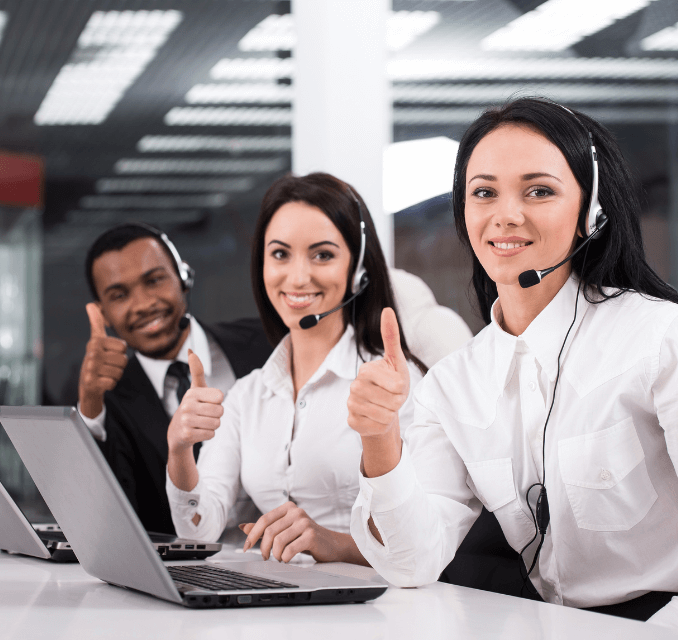 We Offer Flabbergasting B2C Appointment Setting Services That Bring Results!
At Calling Agency, we believe  in enhancing your growth curve by collecting customer appointments for your business. No matter if you are an established company or a struggling start up, our expert cold callers are creative to develop nimble B2C appointment setting techniques that will get you an improved amount of leads without harming your brand image. Since our inception, we've served many business individuals from different industries and achieved tremendous feedback. With our B2C Appointment Setting Services, we take the burden off your shoulders, allowing you to focus on what you do best – providing exceptional products and services.
What Our B2C Appointment Setting Services Offer
Targeted B2C Appointment Generation
We are results-driven! In order to generate a higher number of appointments for your business, we focus exclusively on your relevant prospects during our campaigns. Our trained telemarketing agents begin by gathering comprehensive details about your business. They analyze this information, identify any campaign bottlenecks, and then develop a customized plan tailored to your specific target audience. This approach allows our cold callers to significantly enhance our success rate. Additionally, we create a brand reputation on your behalf that will significantly helpful for your future growth in the industry.
Efficient Outsourced Appointment Setting
When you outsource your appointment setting needs to us, you gain a reliable partner who handles the entire process with utmost efficiency. Our experienced team takes care of every detail, from identifying potential leads to qualifying them and scheduling appointments that align with your sales team's availability. By entrusting us with this crucial task, you free up your internal resources to focus on closing deals, confident in the knowledge that we're driving qualified appointments to your doorstep without harming your brand image. After all, our client satisfaction is our firts priority.
Innovative Outbound B2C Appointment Setting
We understand the need to stand out in today's competitive market. That's why our outbound B2C appointment setting service incorporates innovative strategies to capture the attention and interest of your target audience. From personalized messaging that resonates with prospects to utilizing multiple communication channels, including social media, email, and phone calls, we employ creative tactics to engage potential customers. By adopting an innovative approach, we help you break through the noise and secure valuable appointments that fuel your business growth.
Proven Track Record of B2C Appointment Setting Services
Our track record speaks for itself. With a wealth of experience in appointment setting, we have consistently delivered successful campaigns for numerous clients across various industries while maintaining their brand reputation. Our proven methodologies, coupled with a deep understanding of buyer behavior, enable us to drive exceptional results. By leveraging our expertise and refined processes, you become part of a long list of satisfied clients who have witnessed increased conversion rates, accelerated sales cycles, and overall business success.
Filtered Leads for B2C Appointment Setting
CallingAgency is your trusted partner for B2C appointment setting. With us, you can boost your sales with our filtered leads, carefully selected to match your target audience. Our team of skilled professionals is good at connecting with potential customers and securing valuable appointments for your business. With our proven track record in lead generation, you will achieve higher ROI. So, Let us handle the calls while you focus on closing deals and advance your B2C appointment-setting process.
Comprehensive VA Appointment Setter Support
Our virtual assistant (VA) appointment setter support provides a comprehensive solution to streamline your appointment scheduling process. Our dedicated VAs act as an extension of your team, handling all aspects of appointment setting, including managing calendars, conducting follow-ups, and ensuring seamless coordination between parties. With their expertise and attention to detail, you can trust that your scheduling needs are in capable hands, allowing you to focus on core business activities and nurturing valuable client relationships.
Why Choose Us?
We Provide B2C Appointment Setting Services to Every Industry
Choosing our B2C Appointment Setting Services comes with the guarantee of experience and expertise across various industries. We've not confined our services to a specific sector; instead, we've expanded our horizons to cater to every industry, from healthcare to e-commerce, real estate to technology, solar to finance, and beyond. Our deep industry knowledge and unique strategies enable us to navigate through distinct customer bases, understand their needs, and set appointments that drive conversions. We take pride in our highly trained team, who are skilled at establishing productive interactions with potential clients. Choosing our services will let you gain access to scalable, customizable, and high-ROI appointment setting solutions that connect your business with quality leads across a plethora of industries.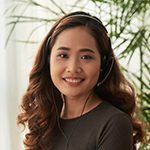 Call +1 (888) 875-0799
Benefits of Choosing CallingAgency As Your B2C Appointment Setters
In the diverse world of business, we understand that one size does not fit all. At CallingAgency, we have tailored our pricing models to reflect this diversity and ensure accessibility for businesses of all sizes. Our flexible pricing options are designed to align with your unique financial constraints and business objectives, providing you with a cost-effective solution without compromising on service quality. We offer an array of pricing plans that accommodate various budget ranges, catering to start-ups seeking growth as well as established enterprises aiming to optimize their operations. Additionally, we provide customized B2C appointment setting plans that are tailored to suit your business and deliver maximum results. Our goal is to provide you with a budget-friendly solution that delivers tangible, real results. When you choose CallingAgency, you are not just selecting a service provider; you are partnering with a team that is invested in your success and committed to delivering value at every price point.
Result-Oriented Appointment Setting
Our approach to B2C appointment setting is firmly rooted in data which ultimately makes us result-oriented. We understand that effective appointment setting extends beyond making calls and scheduling meetings. It involves understanding market trends, consumer behavior, and leveraging this information to strategically engage potential customers. At CallingAgency, we harness comprehensive market data and in-depth customer insights to tailor our appointment setting strategies, aligning them with your specific business objectives and customer preferences. This meticulous, data-driven methodology results in higher conversion rates and maximizes the return on your marketing investment. Our experts delve into the numbers, identifying patterns and potential opportunities to ensure every appointment set is a step toward achieving your business goals. Also, we update our database constantly which allows us to develop our marketing plan considering the contemporary changes in the industry.
Technology-Enabled Efficiency
We integrate advanced software and CRM systems to streamline our appointment setting processes, enhancing our team's productivity and reducing the likelihood of errors. This ensures consistent, high-quality service delivery across all our client campaigns. Our systems are designed for swift scheduling and rescheduling, seamless communication with prospects, and real-time tracking of each interaction. But it doesn't stop at efficiency; our technologically advanced processes enable us to provide a personalized experience for your potential customers. With automated reminders, easy calendar integrations, and instant updates, we ensure that every touchpoint is timely and relevant, fostering stronger connections that drive conversions. When you choose CallingAgency, you choose a partner committed to harnessing the power of technology to deliver exceptional appointment setting services while maintaining your brand reputation in the industry.
Ready to get flooded with Appointments with Our B2C Appointment Setting Services?
We're always conscious to develop nimble techniques to enhance your appointment acquisition rate. To make it a reality, each of our packages offers the following facilities that can significantly help you stand out from the crowd!
Working From the Client's Perspective
At our core, we prioritize understanding your business from your perspective. We take the time to delve into your unique needs and goals, immersing ourselves in your brand to become an extension of your team. By representing your brand effectively, we ensure that potential customers have a seamless experience that aligns with your values and resonates with your target audience. Our personalized approach builds meaningful connections, establishing trust and rapport that go beyond setting appointments. We strive to create lasting relationships, maximizing the outcomes of each appointment and contributing to your long-term business success.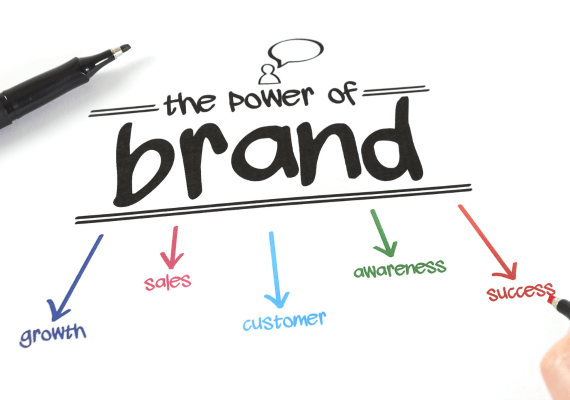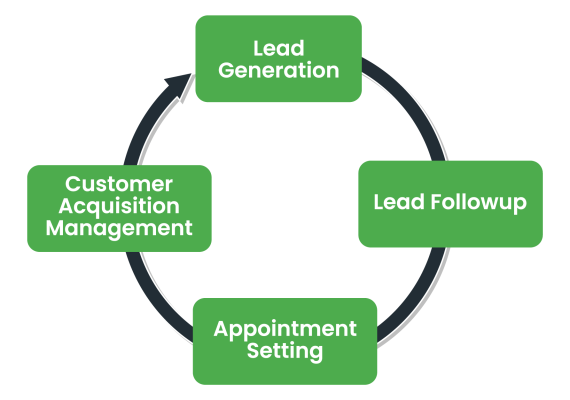 Streamlined Appointment Coordination
We know that scheduling appointments can be a time-consuming and often frustrating process. That's why we've developed a streamlined approach that simplifies the coordination process for both you and your potential customers. Through advanced features such as calendar integration, automated reminders, and flexible rescheduling options, we minimize the back-and-forth communication and eliminate scheduling conflicts. Our goal is to make the entire process efficient and convenient, saving you valuable time and maximizing productivity. With our user-friendly appointment coordination system, you can focus on your core business while we take care of the logistics, ensuring a smooth and hassle-free experience for everyone involved.
Reaching Out to the Targeted Prospects
Embracing the power of advanced marketing techniques, we leverage advanced tools and technologies to optimize your appointment setting campaigns. Our skilled team with experienced professionals can develop innovative marketing techniques that will communicate with your tarkegeted prospects. By automating our marketing techniques, we free up our team to focus on what truly matters – building genuine connections with potential customers. The combination of advanced marketing techniques and a personalized touch enables us to engage with prospects effectively, providing them with a seamless and tailored experience. With our technology-driven approach, we enhance engagement, improve relationship, and maximize the chances of converting appointments into valuable business opportunities.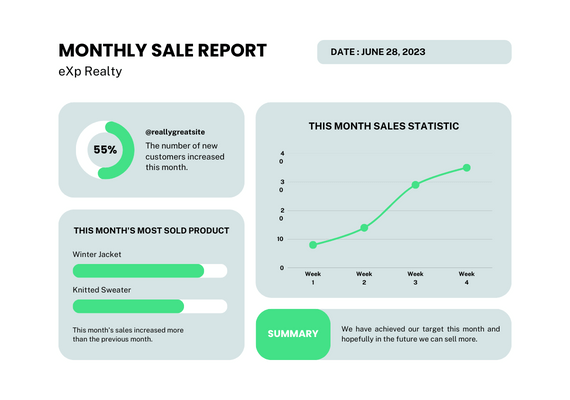 Appointment Setting Performance Optimization
Our commitment to performance optimization drives us to constantly refine and enhance our appointment setting strategies. We take a data-driven approach, analyzing key metrics and conducting A/B testing to identify areas for improvement. By closely monitoring conversion rates, campaign performance, and customer feedback, we make data-backed adjustments to ensure that your appointment setting campaigns are highly effective. Our goal is to maximize appointment conversion rates, delivering measurable results that contribute to your business growth. With our continuous optimization efforts, you can expect improved outcomes, increased customer acquisition, and a stronger sales pipeline, giving you a competitive edge in your market.
Transparent Reporting for Tangible Outcomes
Transparency is at the heart of our service. We provide you with comprehensive reports and analytics that offer full visibility into the success of your appointment setting campaigns. Our transparent reporting includes key metrics, conversion rates, and tangible outcomes that directly impact your business. We believe that by sharing actionable insights and measurable results, we empower you to make informed decisions and optimize your sales strategies. Our commitment to transparency builds trust and fosters a collaborative partnership. With our detailed reporting, you can clearly see the value and impact of our appointment setting services, enabling you to make data-driven decisions that drive your business forward.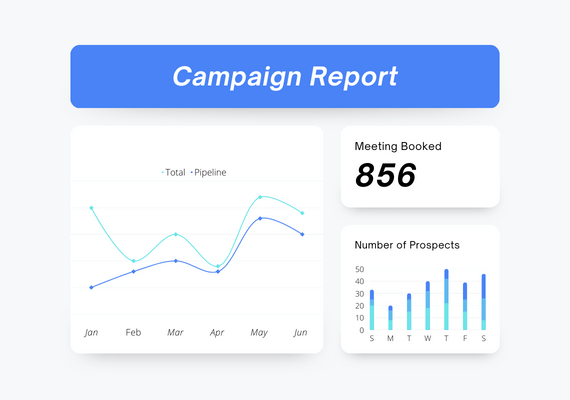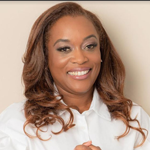 We have been working with them for over a year now and have found them to be extremely professional, efficient, and responsive. Great experience!
Nataki N. Appolon
Partner at Warren Warren & Appolon LLP.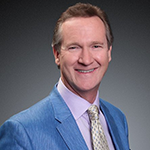 Their team has played an integral role in supporting our customer service efforts, helping us to deliver outstanding customer experiences. Their overall effort has boosted my growth curve. Impressive!
Michael Marks
Broker-Associate at Keller Williams Realty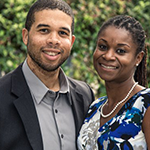 Their call center services have been instrumental in our business growth, allowing us to focus on our core operations while they handle our customer inquiries. I love how they handle each project. Great job!
Chaz & Chi-Chi Tyler
REALTOR at Keller WIlliams Advantage Realty
Frequently Asked Questions
Have any further Question?
Our expert B2C appointment setters are active 24/7/365 to hear from you. Reach out to us and all your queries answered instantly.