Linkedin Lead Generation Service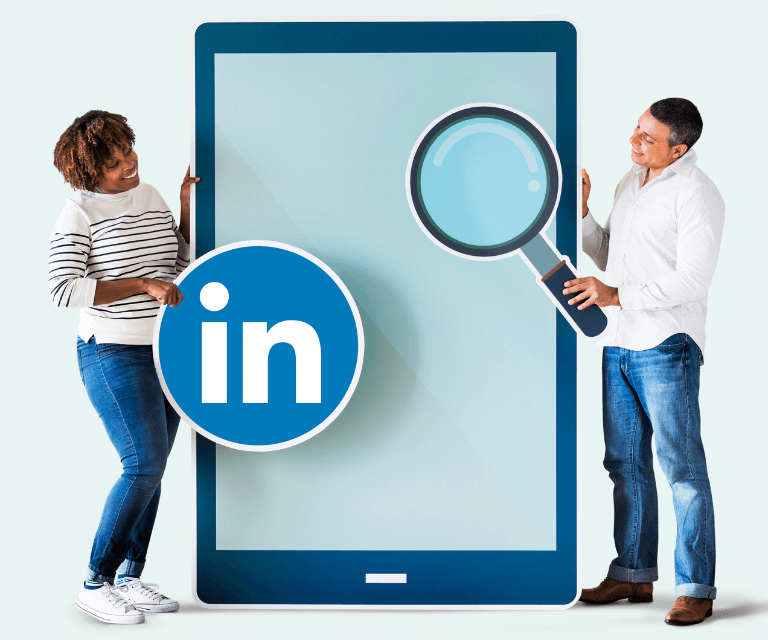 Skyrocket Your Sales with our Cutting-Edge LinkedIn Lead Generation Services
At Calling Agency, we specialize in cutting-edge strategies to catapult your sales to new heights with our advanced LinkedIn lead generation services. Harnessing the power of LinkedIn's vast professional network, we deliver targeted and qualified leads straight to your doorstep. Our expert team of linkedin lead generation specialists is equipped with Sales Navigator, Apollo.io, ZoomInfo and RocketReach.co and other techniques to optimize your outreach, engaging with potential clients on a personalized level. With our data-driven approach and proven success, we are committed to elevating your business's growth and visibility in the competitive market.
what we do
How We Generate Leads With Our LinkedIn Lead Generation Services
Identifying Your Target Niche
We begin by conducting in-depth market research and analysis to identify your target niche. By understanding your industry, competitors, and unique value proposition, we pinpoint the most promising audience segments. This focus allows us to tailor our lead generation strategy, messaging, and content to resonate with your ideal customers, resulting in higher engagement and conversion rates.
Leveraging Sales Navigator
LinkedIn Sales Navigator is a powerful tool that empowers our lead generation efforts. We utilize its advanced search filters to narrow down prospects based on specific criteria such as job title, company size, industry, and more. This precision targeting ensures that we connect with decision-makers and key influencers who are most likely to have an interest in your products or services.
Prospect Identification and Qualification
Our lead generation specialists diligently identify and qualify prospects to ensure they meet your ideal customer profile. We go beyond basic demographics, assessing factors such as company growth potential, pain points, and alignment with your offerings. This stringent qualification process ensures that the leads we generate have genuine potential for conversion, saving you time and resources.
Utilizing Advanced Lead Generation Tools
In addition to Sales Navigator, we leverage an array of cutting-edge tools and technologies. We harness the power of Apollo.io, ZoomInfo, and RocketReach.co to identify precise prospects based on industries, job titles, and locations. These tools enrich our lead data, providing deeper insights for tailored outreach. With automated platforms, we deliver personalized messages, ensuring efficient engagement with high-quality leads for B2B success.
Collecting Clients Information
Gathering accurate Name, Address, Phone & Email details is crucial for successful B2B lead generation. After utilizing our advanced data collecting tools, we employ ethical and secure methods to collect this information, ensuring compliance with data privacy regulations. Having complete and up-to-date contact information enhances the effectiveness of our outreach and nurtures genuine connections with prospects. After all, you'll get the solid details of your targeted prospects from us.
Verifying and Reporting
Our lead verification process guarantees the authenticity and quality of the leads we provide. We use multiple validation methods to ensure that the leads are active and relevant. As a transparent and results-driven service, we provide regular reports detailing key performance metrics, campaign progress, and lead conversion rates. These insights empower you to make informed decisions and measure the success of your LinkedIn lead generation campaigns effectively.
Why Are We Special?
We Boost Your Leads with Our Expert linkedIn Lead Generation Specialists
We are not just specialists, we are experts in LinkedIn Lead Generation. Our team harnesses the power of advanced data analytics, innovative strategies, and a deep understanding of LinkedIn's algorithms to target, engage, and convert your ideal prospects. We don't just deliver leads; we provide high-quality, relevant connections tailored to your business objectives. Furthermore, our consistent A/B testing ensures we continually refine our approach, maximizing ROI. With us, your LinkedIn Lead Generation is not just a service – it's a strategic partnership aimed at scaling your business growth. Let us transform your LinkedIn into a lead generation powerhouse.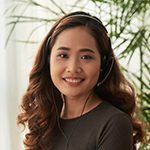 Call +1 (888) 875-0799
What Unique Benefits Our LinkedIn Lead Generation Services Can Offer
Optimized Targeting and Reach
Our LinkedIn lead Generation services excel in creating effective targeting strategies. We harness the power of LinkedIn's rich demographic data, employing advanced segmentation techniques to identify the most promising potential leads. Whether it's targeting by job title, industry, company size, or geographical location, we ensure your marketing efforts reach the right people at the right time. We don't merely increase your visibility on the platform; we ensure your message & script is clear to your target audience. By concentrating on high-value prospects, we optimize your resources, delivering the maximum possible return on investment. Moreover, we continually refine our targeting strategies based on response rates and engagement data, ensuring your marketing messages are always in line with the evolving interests and needs of your target audience.
At the core of our LinkedIn lead generation services lies a firm emphasis on quality. Rather than pursuing a large number of leads with varying relevance, we focus our energy on attracting high-quality prospects who are more likely to convert. Through carefully designed content marketing strategies, personalized outreach programs, and smart LinkedIn ad campaigns, we engage these prospects in meaningful interactions, fostering trust and interest in your business offerings. Our bespoke lead scoring model also helps us identify and prioritize the most valuable prospects, leading to improved conversion rates. This approach allows us to ensure a steady influx of high-quality leads, making your sales process more efficient and successful.
Precision Targeting Approach
In our LinkedIn Lead Generation Service, we adopt a meticulous precision targeting approach, harnessing the capabilities of state-of-the-art tools and an extensive range of filters. We delve deep into details such as the prospect's current job title, seniority level, industry, and geographical location to ensure a precise match to your business needs. We optimally use Sales Navigator, Apollo.io, ZoomInfo, and RocketReach.co to deliver a highly effective lead generation strategy. These tools enable us to reach a wide array of potential leads and facilitate streamlined and personalized outreach. While our strategies cast a wide net, our focus remains finely tuned to those individuals and businesses that best align with your goals. Our tactics ensure that your brand's message resonates with the right audience.
What Happens When You Choose Our LinkedIn Lead Generation Services?
Identify Your Ideal Prospects
Our LinkedIn Lead Generation Services begin with a ideal prospect development process, tailored to meet your unique business goals. Our expert team takes the time to understand your target audience, industry, and specific objectives. Through in-depth competitor analysis and audience research, we create a customized plan to maximize the effectiveness of your lead generation efforts on LinkedIn. By focusing on individualized strategies, we ensure that your outreach resonates with the right prospects, increasing your chances of success. With our personalized approach, you can expect a highly targeted and efficient lead generation campaign that yields tangible results, helping your business thrive on the LinkedIn platform.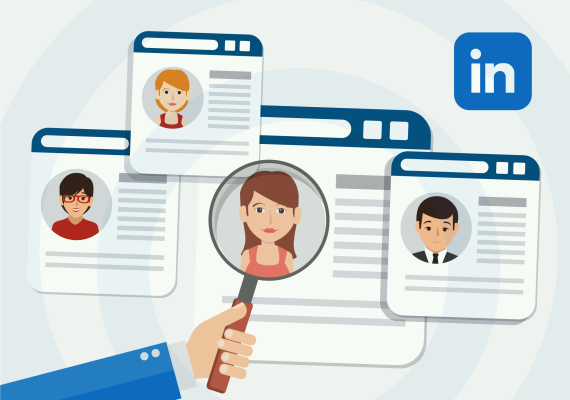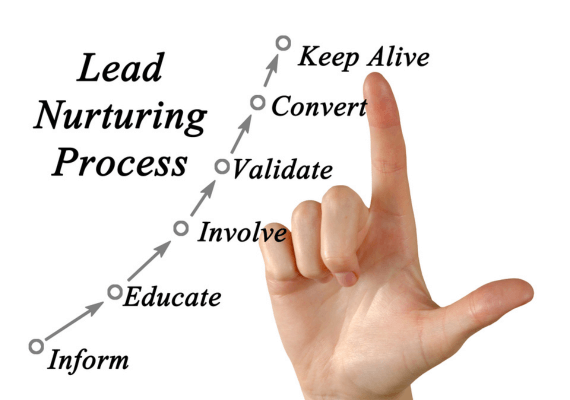 Continuous Lead Capturing and Nurturing
At Calling Agency, our commitment to your success goes beyond making connections. We believe in the power of continuous lead capturing and nurturing to convert prospects into loyal customers. Our team utilizes LinkedIn's platform to engage with your potential leads proactively. We craft personalized messages and maintain thoughtful interactions to build strong relationships. Through regular communication we address pain points, we keep prospects engaged and interested. Our persistent follow-up strategy ensures that no opportunity slips through the cracks. By nurturing your leads throughout their buying journey, we position your brand as a trusted solution, fostering long-term relationships and driving conversions.
Transparent Reporting and Continuous Optimization
Transparency and data-driven decision-making are at the core of our LinkedIn Lead Generation Services. We provide regular, transparent reports that offer valuable insights into your campaign's performance. Our detailed analysis includes name, email address, phone number, industry, location, company size, job title and many more. With this information, you can track the progress of your lead generation efforts and measure your return on investment. Additionally, our commitment to continuous optimization means we continuously refine and adapt strategies based on real-time data. As a result, your lead generation campaigns are always optimized for the best results. With Calling Agency, you can trust that our service is built on transparency, accountability, and a dedication to achieving your business objectives.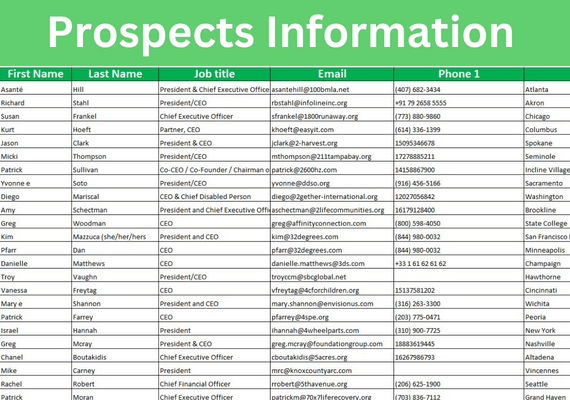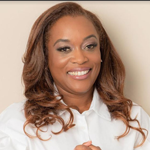 We have been working with them for over a year now and have found them to be extremely professional, efficient, and responsive. Great experience!
Nataki N. Appolon
Partner at Warren Warren & Appolon LLP.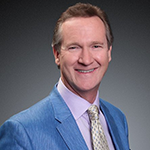 Their team has played an integral role in supporting our customer service efforts, helping us to deliver outstanding customer experiences. Their overall effort has boosted my growth curve. Impressive!
Michael Marks
Broker-Associate at Keller Williams Realty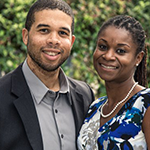 Their call center services have been instrumental in our business growth, allowing us to focus on our core operations while they handle our customer inquiries. I love how they handle each project. Great job!
Chaz & Chi-Chi Tyler
REALTOR at Keller WIlliams Advantage Realty
Frequently Asked Questions
Have any further Question?
No matter what questions you have in your mind, we're here for you 24/7/365.