Real Estate Appointment Setting Services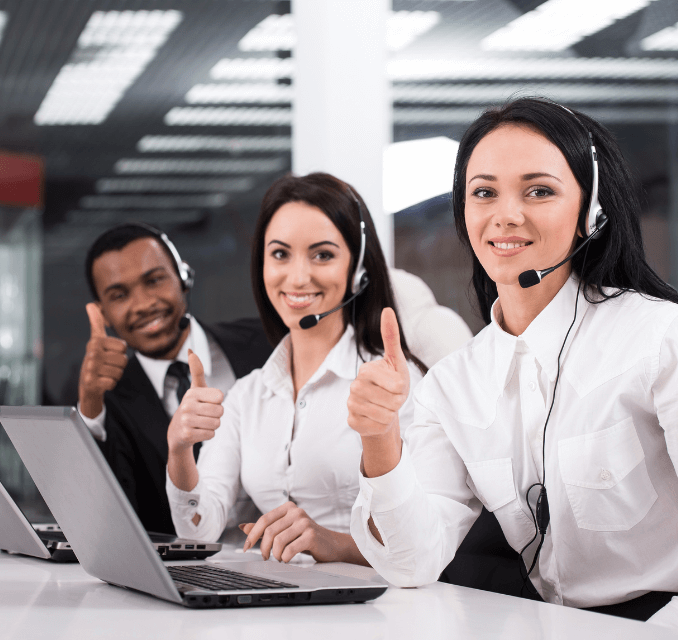 Elevating Realtors' Efficiency with Our Real Estate Appointment Setting Services​
In today's rapidly changing real estate market, staying abreast of evolving trends is more important than ever. As your strategic partner, we recognize that your time is precious. Our Real Estate Appointment Setting Services are designed to maximize your success by streamlining the scheduling process. At Calling Agency, our team comprises experts trained specifically to manage all your real estate appointment needs. With their agile strategies, they not only help save your valuable time but also enhance your lead generation efforts by reaching out to the right prospects.
what we do
What Our Real Estate Appointment Setting Services Offer
Niche Appointment Setters
At our company, we understand that different real estate niches require unique approaches. That's why our team of appointment setters consists of niche experts who are well-versed in the intricacies of specific markets. With their specialized knowledge, they can effectively engage potential clients in your target niche, ensuring that the appointments we schedule are tailored to your specific requirements. Whether you're focused on luxury properties, commercial real estate, or any other niche, our experts will leverage their expertise to deliver high-quality appointments that align with your business goals.
Frequent Reporting
Transparency and regular communication are essential for us. That's why our appointment setting service includes frequent reporting to keep you informed about the progress and results of your campaigns. We provide detailed reports that give you insights into the number of appointments scheduled, prospects contacted, and other key performance metrics. This level of transparency allows you to track the success of your appointment setting efforts, make data-driven decisions, and continuously optimize your strategies for even better results.
Data Driven Strategy
Our real estate appointment setting services are built on a solid foundation of data analysis. We go beyond guesswork and leverage market data, demographics, and buyer/seller preferences to develop a customized, data-driven strategy that maximizes your appointment conversion rates. By identifying and understanding your target audience, we create targeted outreach campaigns that resonate with potential clients. Our data-driven approach ensures that we effectively reach the right prospects, increasing the likelihood of successful appointments and ultimately boosting your real estate business.
Qualified Buyer and Seller Appointments
We know your time is valuable, and that's why we focus on delivering qualified buyer and seller appointments directly to your calendar. Our appointment setters go through a rigorous screening process to ensure that the prospects we schedule for you meet your specific criteria and have genuine interest in your real estate offerings. By pre-qualifying prospects, we save you time and effort, allowing you to focus on what you do best: closing deals and growing your real estate business.
Expired Listing & FSBO Appointments
Revitalizing your lead pipeline is our expertise, especially when it comes to expired listings and FSBO (For Sale By Owner) properties. Our appointment setting team has mastered the art of re-engaging expired listings and reaching out to potential sellers who are handling the sale independently. By leveraging our expertise and proven strategies, we can generate appointments with these prospects, presenting you with valuable opportunities to convert them into clients.
CRM Integration and Management
Efficiency and organization are crucial in today's competitive real estate industry. That's why our appointment setting service offers seamless CRM integration and management. We understand the importance of a centralized system for managing your appointments and client interactions. By integrating with your preferred CRM platform, we ensure a smooth transfer of appointment data and maintain a comprehensive record of your appointments.
Why Choose Us?
Get The Best Appointment Setting Services For Real Estate Industry
We have built a team of experts with diverse backgrounds in various sectors of the real estate industry. Each team member possesses substantial knowledge in different areas, enabling us to cater to a wide range of real estate industries. Our expertise covers residential, commercial, industrial, retail, hospitality, real estate development, property management, real estate finance, mortgage, and more. This diversity sets us apart from others in the industry. Additionally, we prioritize rigorous training for our team members to ensure they stay updated with the latest changes in the industry, allowing them to provide exceptional service and secure more real estate appointments.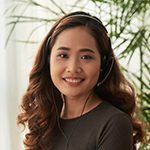 Call +1 (888) 875-0799
Benefits of Choosing CallingAgency As Your Real Estate Appointment Setter
Partnering with Calling Agency means getting unique benefits that most real estate appointment setters don't offer. From the extensive list of benefits, we want to mention here some of these that will resonate your interest.
Choosing CallingAgency as your real estate appointment setter gives you the advantage of our industry-specific targeting. With extensive experience and insights in the real estate sector, we understand the nuances of this dynamic market. We don't just make calls; we target key segments within the industry that align best with your real estate offerings. Our well-trained appointment setters are adept at recognizing opportunities within diverse real estate sectors, from residential to commercial, to high-end luxury markets. We leverage data-driven strategies, identifying and reaching out to the most qualified leads in each sector. This strategic approach ensures a high probability of conversion, saving you time and helping to optimize your marketing efforts.
Enhanced Rate of Appointments
Our superior strategies and skilled agents significantly increase your rate of appointments. We utilize a refined qualification process to identify promising prospects and ensure that only high-quality, relevant leads fill your appointment calendar. Our team is trained in persuasive communication techniques, enabling them to effectively communicate the value of your services and convince potential clients to schedule an appointment. Moreover, our persistence and follow-up procedures ensure we engage with potential leads at the right times, improving the chance of securing a meeting. By partnering with CallingAgency, you are not just increasing your number of appointments but improving the overall quality of your prospects.
When it comes to providing top-notch appointment setting services, CallingAgency is also committed to affordability. Our cost-effective packages ensure that businesses of all sizes and budgets can benefit from our specialized services. We provide scalable solutions that adapt to your budget and needs, ensuring you get the maximum return on your investment. Our pricing is transparent, with no hidden charges, allowing you to plan and allocate your resources effectively. With our services, you save on the costs of training in-house staff or managing an internal call center. This way, you can focus on what you do best – closing deals and growing your real estate business without harming your brand image.
What Can You Expect When You Choose CallingAgency?
Streamline Appointment Setting Process
When you choose CallingAgency for your real estate appointment setting needs, you can expect a seamless, highly streamlined process. Our well-designed, technologically advanced system simplifies appointment scheduling and management. From the initial call to the final appointment confirmation, each step is meticulously planned and implemented to ensure smooth operation. You no longer need to worry about double-booking or missed appointments; our sophisticated scheduling software and experienced team will manage it all for you. This level of efficiency allows you to focus more on what truly matters – engaging with your clients and closing deals. With CallingAgency, the complexities of appointment setting are converted into a hassle-free experience, elevating your real estate business to new heights.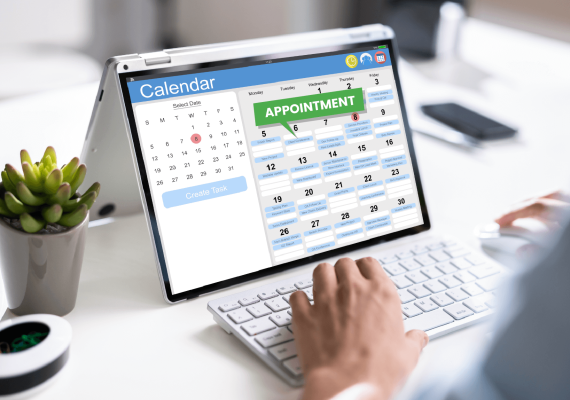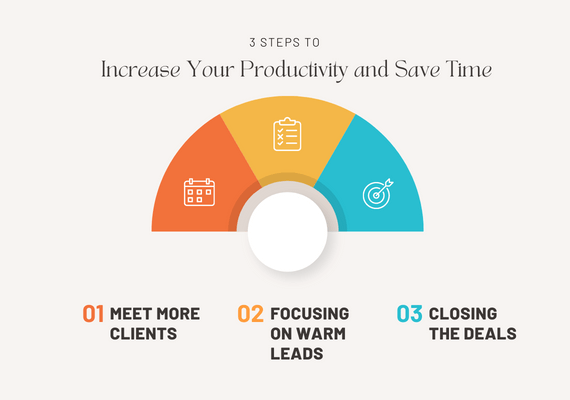 Increased Productivity and Time Savings
Our services are designed to maximize your productivity and save valuable time. CallingAgency takes over the burden of appointment management, leaving you free to concentrate on the heart of your business. Instead of spending hours organizing meetings, responding to emails, and juggling schedules, you can utilize that time to meet more clients, strategize, and close deals. Our dedicated team will handle the tedious task of managing the appointments, dealing with cancellations, and rescheduling, ensuring a smoother workflow for you. Consequently, our appointment setting services will lead to considerable time savings and higher productivity for your real estate business.
Personalized Approach to Relationship Building
At CallingAgency, we believe in the power of personalized service. Our approach to relationship building isn't one-size-fits-all; we understand that every client is unique. Therefore, our team invests time to understand your clientele, your business model, and your specific needs to deliver a tailored service. By doing so, we can create a rapport with your clients, leading to better engagement and customer satisfaction. Our team is trained to exhibit professionalism and friendliness in every interaction, ensuring that your clients are treated with the respect and personal attention they deserve. With CallingAgency, you're not just outsourcing your appointment setting tasks; you're extending your team to include experts who genuinely care about your business and your clients.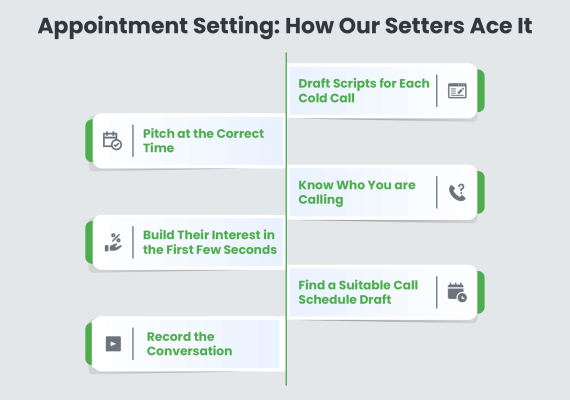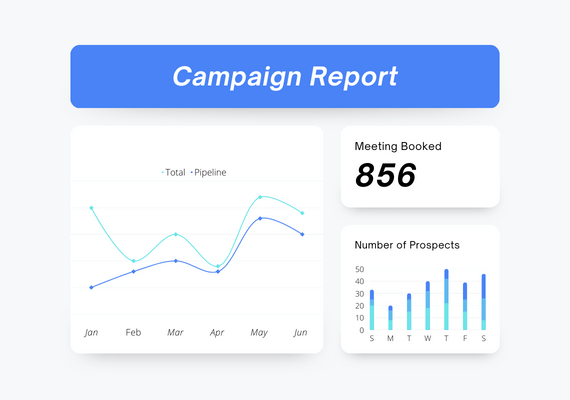 Choosing CallingAgency doesn't just guarantee smooth appointment setting; it also results in quality lead generation. Our team of experienced professionals employ proven strategies to identify and engage potential leads for your real estate business. We understand that the quality of leads is as important as quantity, so we focus on attracting potential clients who are genuinely interested and likely to convert. Additionally, our team continually fine-tunes the lead generation process based on market trends, feedback, and performance data to ensure you receive the most promising leads. With CallingAgency, you will witness a significant improvement in the quality and volume of leads, leading to increased conversions and revenue growth.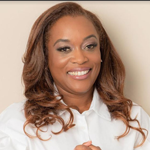 We have been working with them for over a year now and have found them to be extremely professional, efficient, and responsive. Great experience!
Nataki N. Appolon
Partner at Warren Warren & Appolon LLP.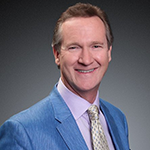 Their team has played an integral role in supporting our customer service efforts, helping us to deliver outstanding customer experiences. Their overall effort has boosted my growth curve. Impressive!
Michael Marks
Broker-Associate at Keller Williams Realty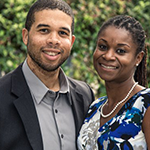 Their call center services have been instrumental in our business growth, allowing us to focus on our core operations while they handle our customer inquiries. I love how they handle each project. Great job!
Chaz & Chi-Chi Tyler
REALTOR at Keller WIlliams Advantage Realty
Frequently Asked Questions
Have any further Question?
No matter what questions you have in your mind, we're here for you 24/7/365. Let us know your queries, and our expert real estate appoinment setter will provide answers to all of them.